Main St. Fisheye | 2009-07-25 |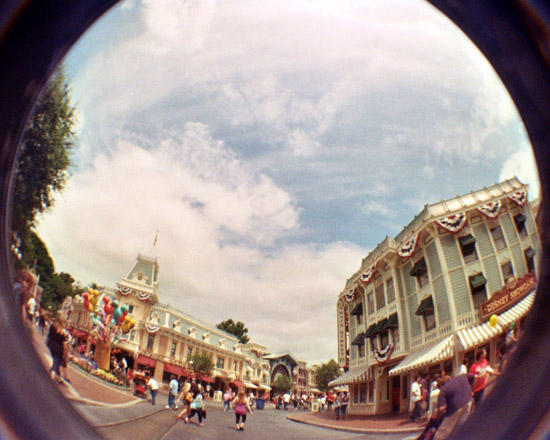 I went out to take some pictures last night and ended up having a night that can only be described as ďNothing gone right.Ē I didnít get the picture I wanted, my dinner consisted of a terrible hotdog from this place called The Infield in Sherman Oaks, and I got a ton of the usual dirty looks. Iím used to the dirty looks, but the bad hotdog really sucked. I mean, how do you get a hotdog wrong? This place did... in spades.
So this week was really good because I was I changed direction. Positive thinking, being a realist, and meditating has made all the difference.
I'm starting wth the Man In The Mirror
I'm asking him to change his ways
and no message could have
been any clearer